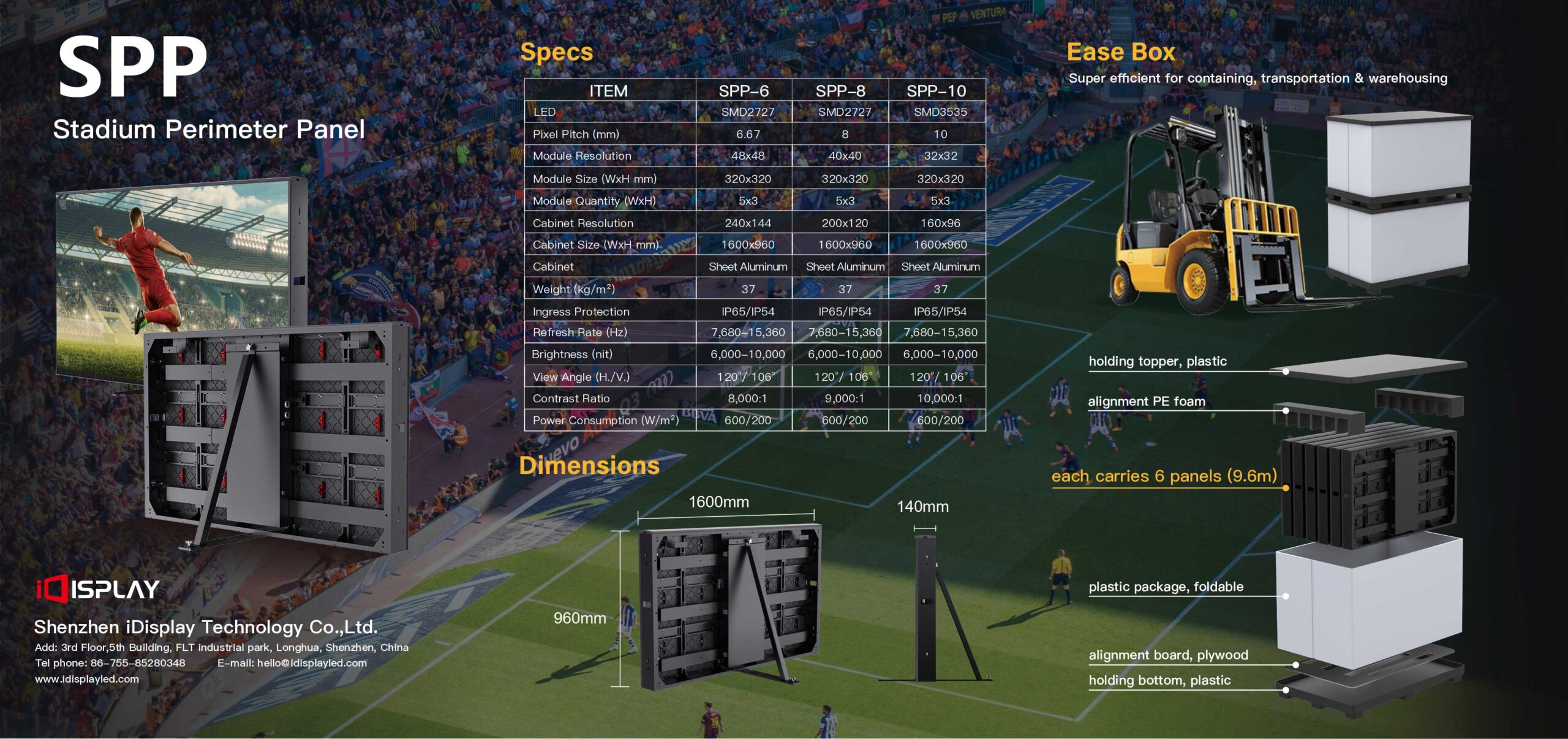 The stadium perimeter panel (SSP series) is a high-quality, high brightness, and attractive led sign used in the stadium. It's favorable for sports live broadcasts and used as commercial perimeter advertising boards. We have different pixel pitches: P6.67, P8, and P10. Meanwhile, the stadium LED screen has a back-support leg for adjusting the perimeter LED screen from different viewing angles.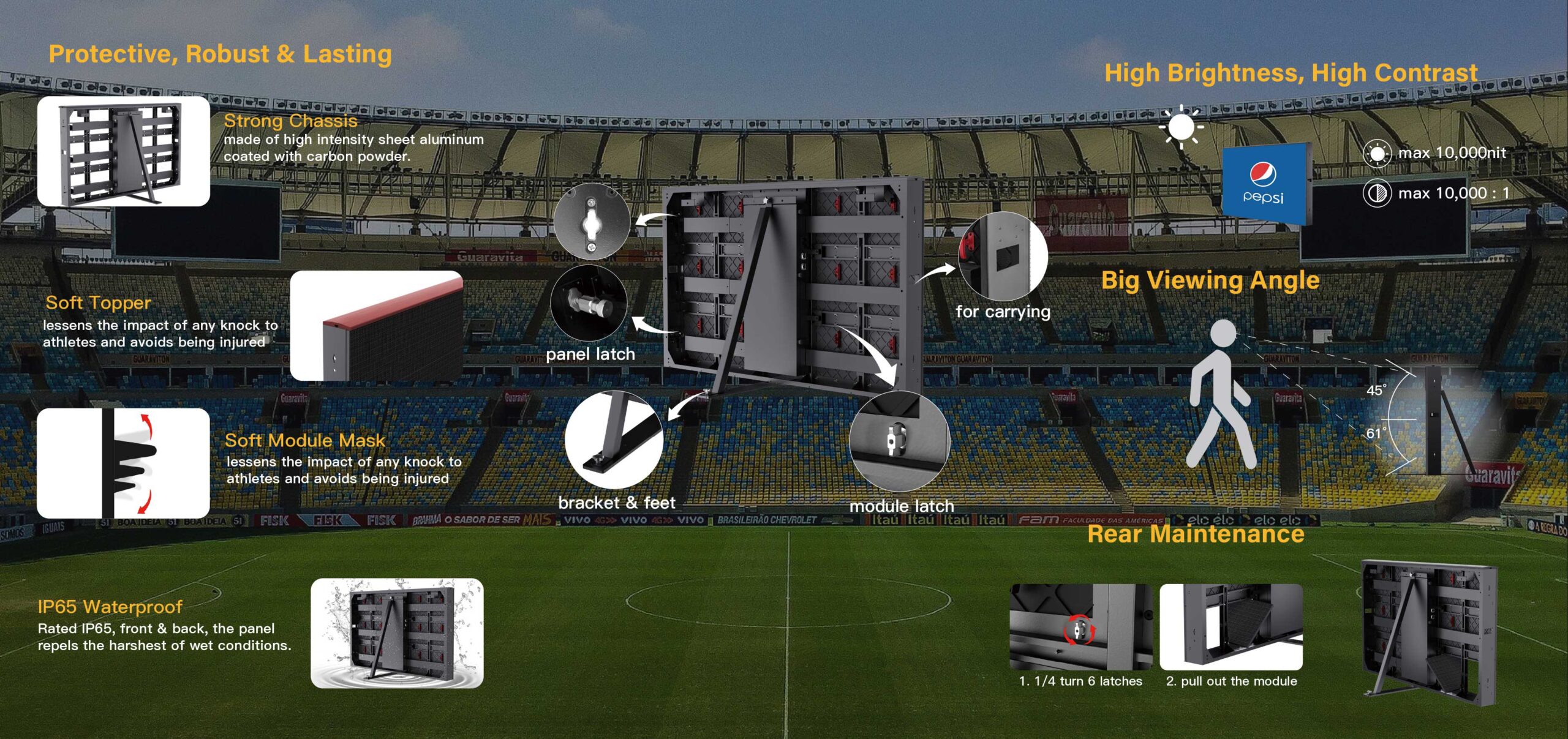 Where can we use our Perimeter LED display?
The display can be installed around the whole stadium. You can imagine the strong visual impact it brings. Our perimeter LED screens are often used by sports clubs and companies that own sports infrastructure to be installed in stadiums, both outdoors and indoors.
They are typically used in stadiums, sports halls, racetracks, multi-purpose sports facilities, and other professional sports applications. Sports stadium LED display includes LED scoreboard, perimeter LED banner screen, LED video display, etc.
The stadium LED display design can be for both rental applications and fixed installation. Advanced stadium software is used to manage the content of the display instantly.
Features of the Stadium LED Screen?