This is the case of outdoor fixed installation of idisplayled company.
iDisplayled Customized Outdoor fixed installation led display-l manufacturers FromChina,Understanding application scenarios
We are outdoor digital display, led shelf display, indoor led display supplier from China.
We provice commerical outdoor digital display solution, focusing on led display oversea market, with competitive price and favorable price.
Creative design teamwork.
is well equipped with excellent properties such as .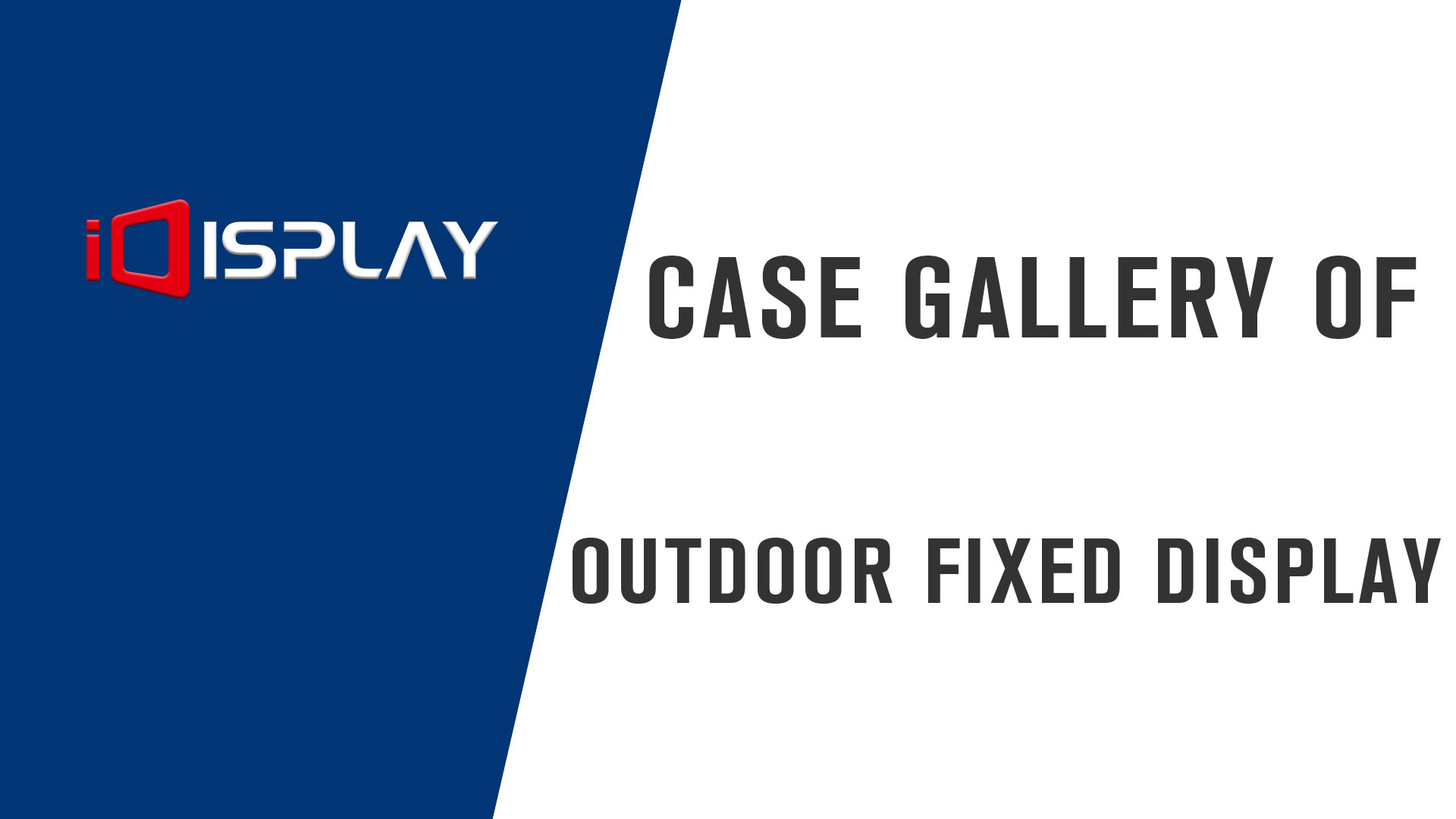 FAQ
1.What is can mode of led display?
1/6 scan mode, means 1/6 LEDs on the module are driven by IC at one time, and next time there are other 1/6 LEDs that are driven. Note: Because of the scan mode change scan lines very fast, and can't be distinguished by human eyes, so visually, we feel the LEDs are light on all the time, but in fact, the scan mode has LEDs off when we see it.
2.What is the application of led display?
Applications of LED video walls, LED screens and displays. LED displays and giant screens as well as digital billboards and scoreboards are used road-side, downtown, in retail, shop windows, sports halls, transportation.
3.What is pixel pitch?
Pixel pitch describes the density of the pixels (LED clusters) on an LED display and correlates with resolution
Advantages
1.Take importance to quality
2.Understanding application scenarios
3.Personal ability and teamwork
About iDisplay
Shenzhen iDisplay Technology Co., Ltd is a high-tech commercial display provider, which focus on oversea market. Founded in 2014 and located in Shenzhen, China. We devote designing and manufacturing led display for commercial filed such as Chain store, shopping mall, billboard, video wall, lighting post sign etc. Meanwhile, we have lots of experience to do ODM and OEM according to the requirement. 100% of iDisplay screen were exported to oversea market while 90% were shipped to Europe and America including countries and areas such as UK, France, Finland, Spain, Portugal, Italy, Russia, Poland, Turkey, Germany and The USA. Our products are mainly designed for retail application, the regular products are including indoor poster-"iPoster", outdoor poster-"oTHposter", shopping shelves screen-"gShelf", "iShelf", flexible screen - "iFlex", traffic sign "iVMS" and outdoor fixed screen "oTHmedia". We are pursuing of building "iDisplay" into a world-renowned brand, helping one hundred of local led display wholesaler and contractor companies to service for their end user, offering them the best products and on time technical support via our R&D, manufacture and service.