iDisplay is a P10 outdoor LED display manufacturer that professionally produces waterproof P10 outdoor SMD full-color LED displays which is mainly used for outdoor high brightness video and picture display, also highly waterproof and dustproof grade, IP rating is IP65.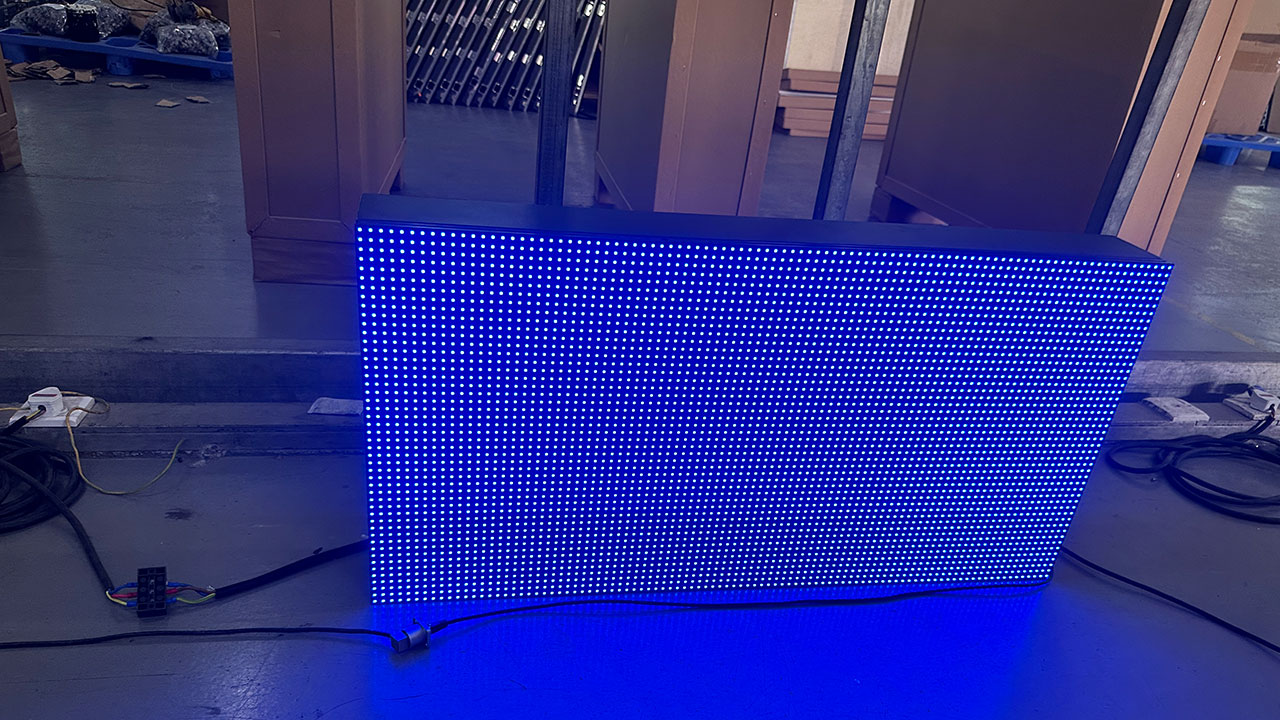 What are SMD Full Color LED Display Screens?
1. Full color
Full-color LED display screens are a kind of LED display screen with rich colors. It is composed of three primary colors (RGB: red, green, and blue) display unit board, with 256 gray levels of red, green, and blue respectively constituting 16777216 colors, enabling the electronic screen to display dynamic images with rich colors, high saturation, high resolution, and high display frequency.
The full-color LED display screen has a clear picture, uniform color, and high brightness. With ultra-high brightness LED, it is still clearly visible from a distance.
Good effect:
Using non-linear correction technology, the image is clearer and more layered; High reliability
the distributed scanning technology and modular design technology are adopted to improve the reliability and stability;
Diversified display modes:
support multiple display modes;
Convenient operation:
the system is very convenient to operate by using general video playing software.
2. SMD
At present, there are two production methods for outdoor LED display screen, one is DIP type and Through-hole lamp production, and the other is SMD type surface mounted lamp production. The main characteristics of DIP P10 LED display screen are high brightness and good waterproof effect. However, due to process problems, the flatness of the three lamp beads affects the brightness uniformity and color consistency of the display screen, and the viewing angle is small. Also, the large ratio of lamp beads affects the development of outdoor led display screen towards smaller spacing. The SMD type just makes up for these shortcomings. The brightness and color consistency are very good, the viewing angle is large, and the lamp bead size can be smaller, making it possible for outdoor LED displays to develop into smaller spacing. At present, the SMD outdoor LED display P10 is more popular in the market
P10 Outdoor LED Screen Price?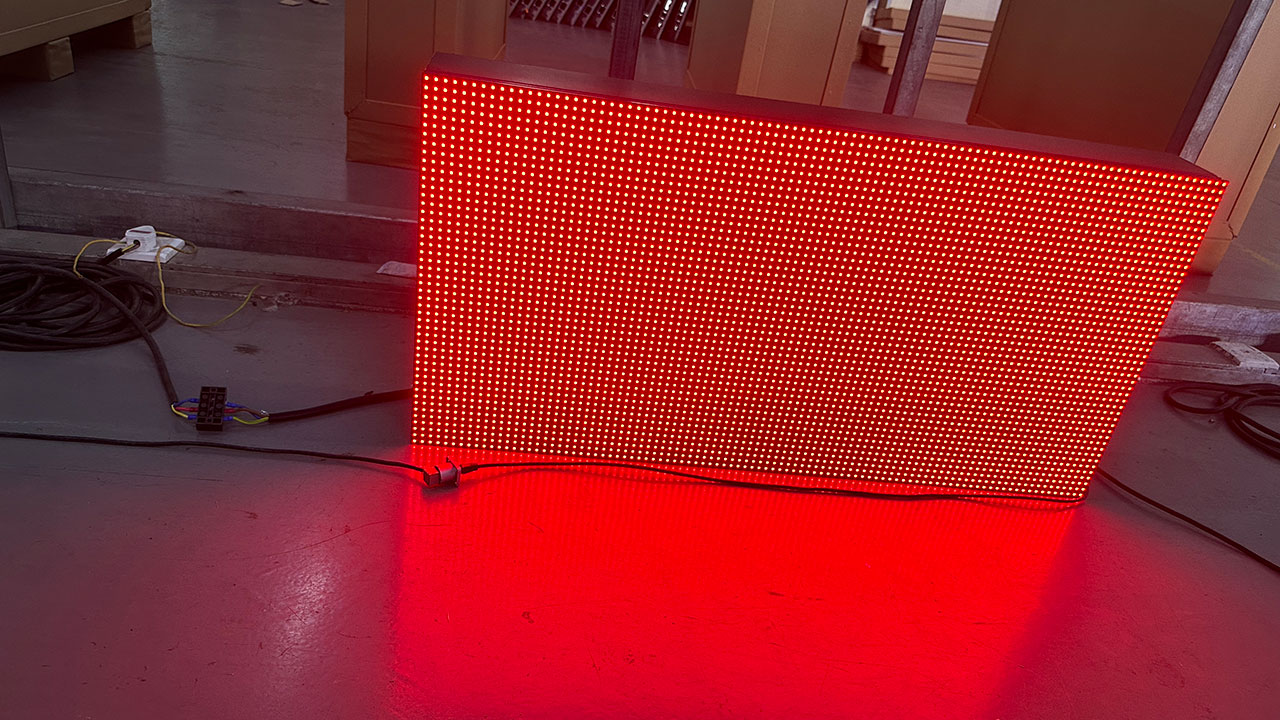 Screen dimension:
P10 outdoor SMD front service full-color LED display.
The size is 960x480mm, 1 cabinet for 1 screen.
Installation location:
Customer is from Australia, for outdoor use.
Project Overview:
Customer needs the same screen as last time they bought from us, so we offer one 960x480mm screen, with P10, gold wire and sending card MCTRL300.
Total Order Amount of This Case P10 Outdoor LED Screen Price: 1287USD.
What is the Minimum Viewing Distance Suggested for P10 LED Displays?

P10 LED display minimum viewing distance (the distance that can display a smooth image) = 10m
The most suitable viewing distance (the distance that can display a highly clear picture) = 30m
P10 LED Display Applied Scenario
Exhibitions, ports, airports, railway stations, bus stations, large sports and exhibition venues, intelligent transportation, highways, banks, advertising, electricity, commerce, telecommunications, hospitals, taxes, banks, trading markets, civic squares, and other related systems and industries.