iDisplay OOHposter is designed specifically for outdoor floor standing advertising weatherproof applications such as bus stops, street posters, and various other entrances, also including resorts and casinos, museums, banks, stores, and more. This double-sided display changes the traditional signage of advertising and ensures that the latest ads and messages reach customers as quickly as possible, which can save time and labor costs.
Two-sided poster screen, double door.
Available pixel:
3.07mm,4mm,5mm,2.97mm,3.91mm,4.81mm.
4G, Wi-Fi, or USB remote control.
Tempered glass protection.
The customized shape is possible.
Brightness/Humidity/Temperature is automatically detectable.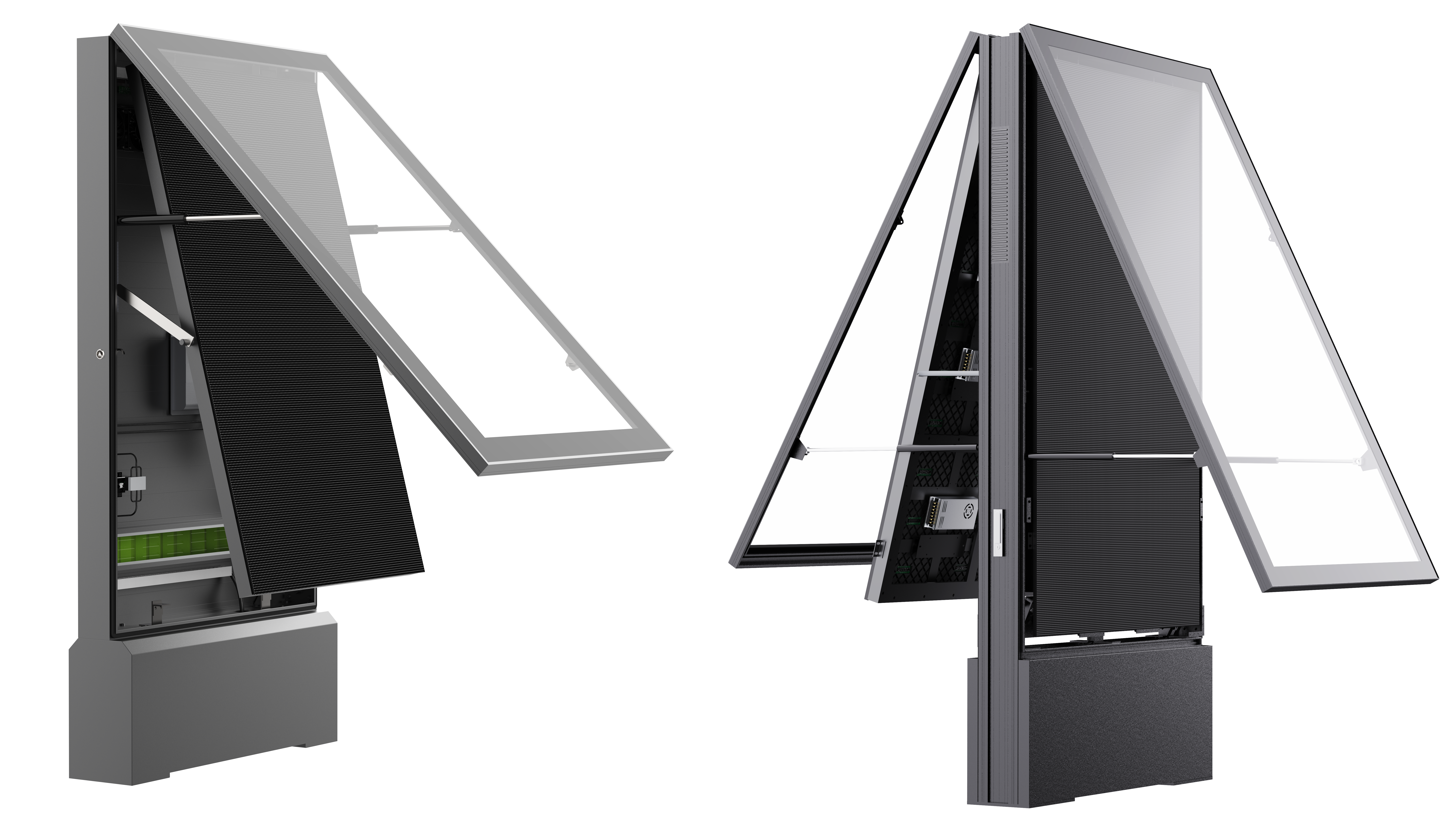 We have experience with single side, double side, custom size and creative design LED posters. It is one of the most favorable LED standees on the market thanks to its high brightness, high contrast, strong modular design, and great heat dissipation.
8mm strong tempered glass cover. Full sealed aluminum design. IP65 on both sides.
Aluminum frame and power leakage protection, lighting protection.
Double waterproof ring, strong waterproof grade.
Hot-dip galvanized and painted.
the inlet is been covered with good quality dustproof materials.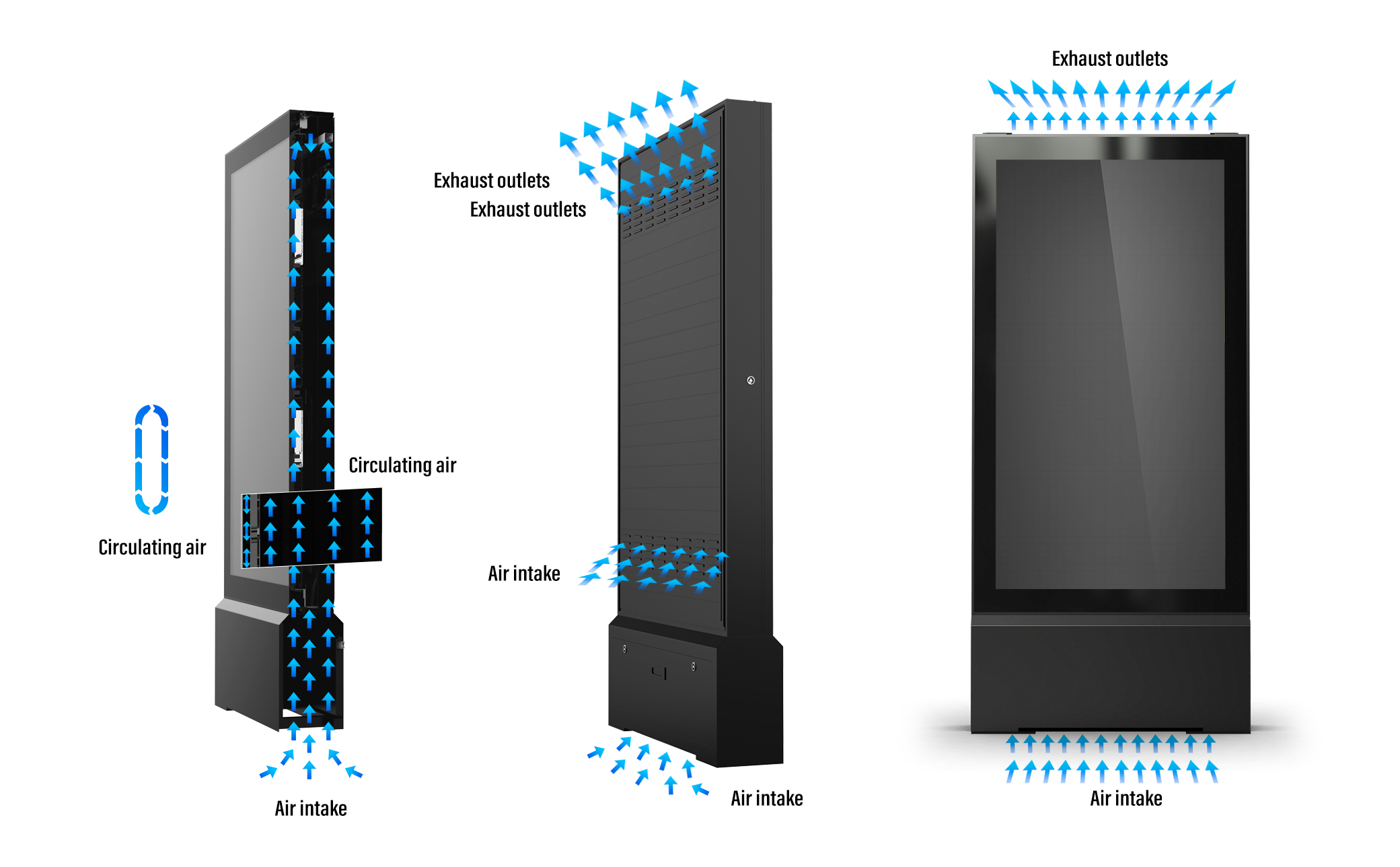 Good Heat Dissipation LED Poster
There is a fan system below the screen body, which allows the air to enter from the bottom and release from the top. The circulation system of the air is formed inside. The aluminum frame is good for heat dissipation.
The tempered glass on both sides is easy to disassemble with simple operation. The screen can be removed from the frame as it is hung on the top hook of the frame. Simple internal wiring and module design.

Neat design, hide mounting system at the bottom of poster.