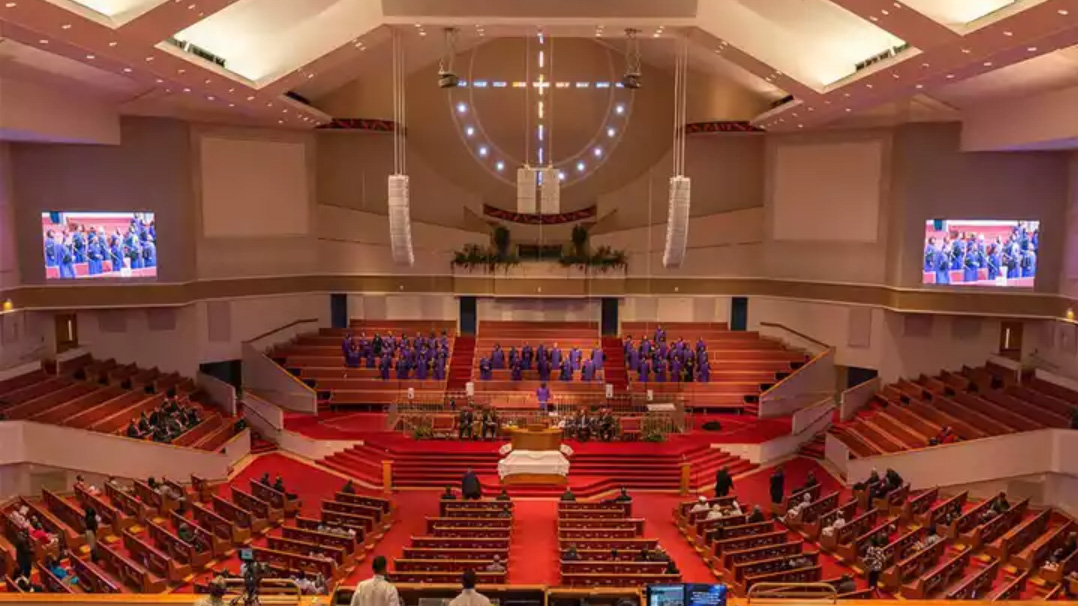 Church LED Screen Solutions
The church LED displays can effectively communicate church announcements and activities, making the ceremony more interesting and lively, inspiring members' emotions and active participation.
IDISPLAY is here to support faith communities all across the world with the latest and most advanced LED video wall technology currently available on the market. to implement LED technology into their church services, with the goal of creating greater and more compelling engagement among members and parishioners alike.
We have witnessed thousands of people experience an enhanced Sunday Event through a level of visual engagement rarely achieved by traditional technology.
The advantages of using the LED screen for church
Practical – Wide range of uses: Church LED displays can display lyrics, Bibles, church information, and temporary emergencies, help find ways, hold weddings, donations, child baptisms, and other activities, advertise for volunteers, etc. Evolving content needs.
Disseminated – real-time update of information: If the church encounters an emergency and needs to be immediately estranged, it is only necessary to edit the text on the computer or mobile phone and send it to the LED display control system. All church screens quickly display the content at the same time, which is convenient for everyone to watch and evacuate quickly.
With modernity – fast publicity, attract attention: LED church screen can play eye-catching pictures, colorful videos, and clear text, which helps to spread your message of faith, whether it is the Bible, the Koran, the Torah, Verses from the Vedas, the Guru of the Bible or the Tripitaka inspire regular congregations, in line with today's way of spreading the faith and involving more young people.
Convenience – lots of event info to scroll through: your church can host multiple events a week; it's not just a place of worship, it's a family gathering, a community center to help the homeless and donate, etc., and the stage LED display can rotate Event information or promotional videos, this is a very efficient and convenient way.
Profitable – Fixed Income: Although this is not the main function, it is a good choice if you can help others and increase your regular income. For example, the remote villages cannot sell too many potatoes, and they are forced to rot at home. Through the promotion of LED displays, more people will pay attention. People who like to eat potatoes can buy good things. People's lives improved, and churches received a meager regular income.