Screen dimension:
500mm*1000mm and 500mm*500mm panel size
Installation location:
South Africa, XR Studio
Product:
ImmerSiv Pro series P2.6. With Nationstar gold wire, MBI5264, HWA PSU, precise die casting cabinet which supports 2.2-ton pull test.
Project Overview
South Africa XR Studio requires 14*5.5m and left and right lighting dolly 12sqm, ceiling screen 21sqm, shooting distance is around 3m and we suggested immersive pro P2.6. They need support from 23.98fps to 240fps, We work with the Novastar team to do all configuration and commission to make sure all frame rates work.
Production time 40days, and ship by air, we spend a lot of time doing panel calibration and adjusting the performance at different frame rates, the customer had spent around 2 months working on the workflow of virtual production and finally get great feedback from their customer Netflix and Apple TV.
Paul said: "If they want the full function of MX40 they must use A10s pro receiver cards. We are also using Davinchi resolve desk/software for additional color science ( corrections ). I'm not sure if this is necessary as your screens are extremely color accurate.
We are busy changing the workflow as the 3D environments in Unreal didn't always run smoothly but we now understand what the problem was. Apple is happy so far we start shooting in two weeks".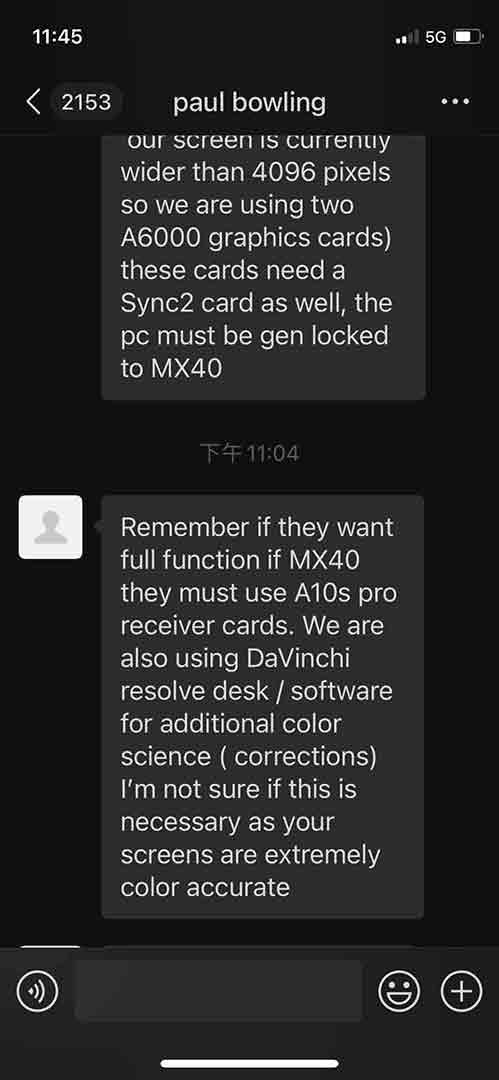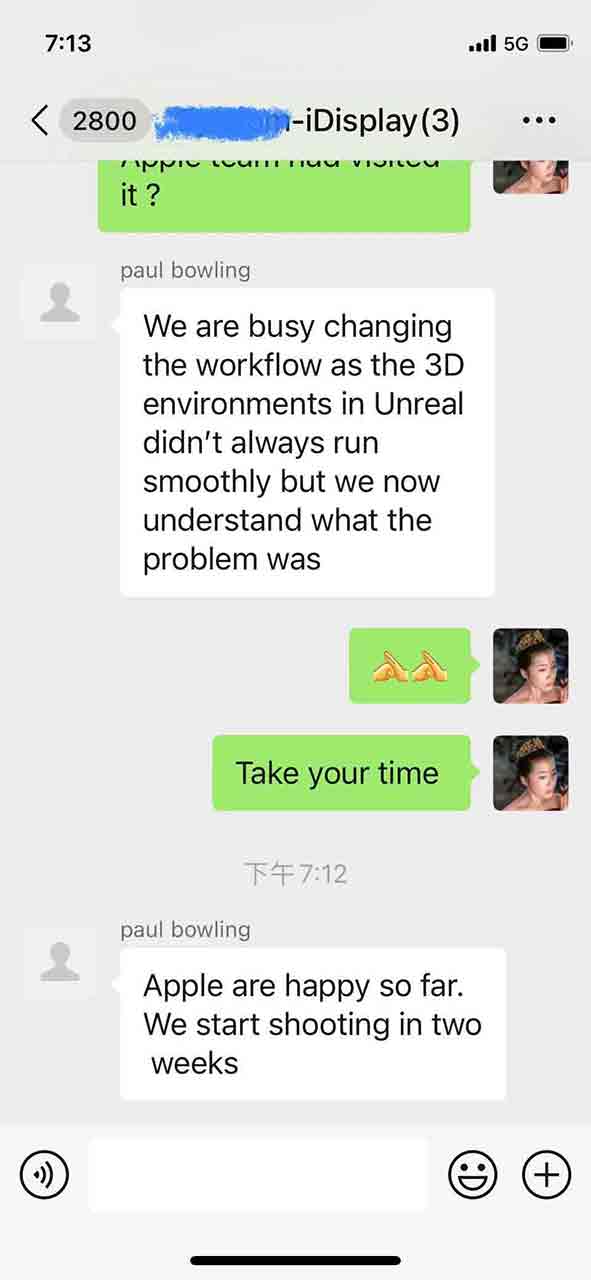 The customer is going to use it for training and film production. The camera tracking system is the best solution on the market acting in concert with iDISPLAY LED panels' performance and color accuracy and they are very happy with it.
Finally, equipment debugging and communication can shoot within 2 weeks.