The use of DJ booth LED screens has become increasingly common as an essential element of modern concerts and parties. These screens not only enhance the visual effects of live music performances but also provide useful information and interactive elements to attract the audience's attention.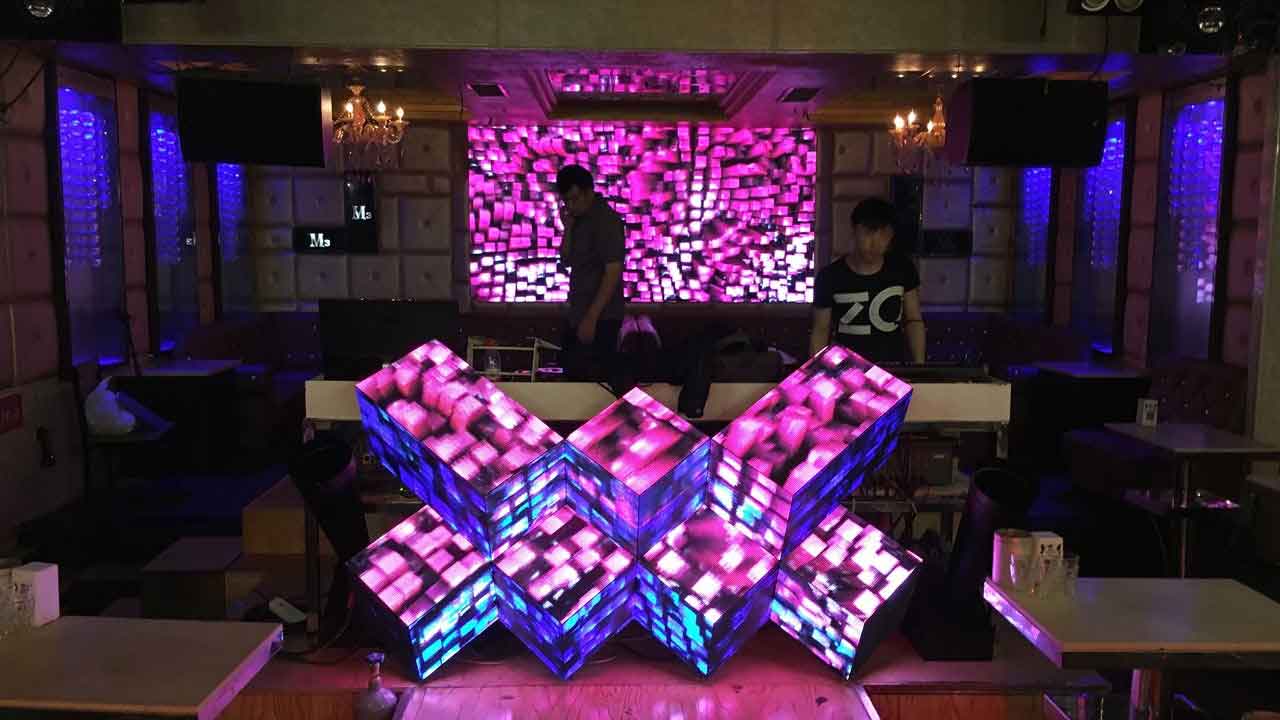 The application of LED display screens in the DJ booths of bars is becoming more mature.
With the upgrading of urban leisure, bars are developing rapidly, especially in economically developed cities, where bar culture has become an integral part of urban life.
As the showcase and façade of the bar, the DJ booth usually adopts a very cool style, which puts higher demands on the display equipment. Currently, LED is the only display screen that can adapt to small-scale and extremely complex environments. Although LCD splicing screens can also achieve irregular splicing, their flexibility is incomparable to LED screens. LED display screens have superior irregular display performance and are the top choice in the construction of bar DJ booths.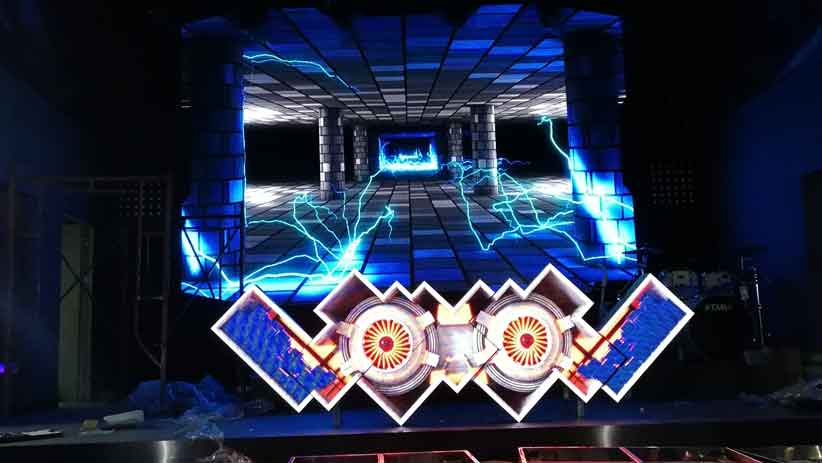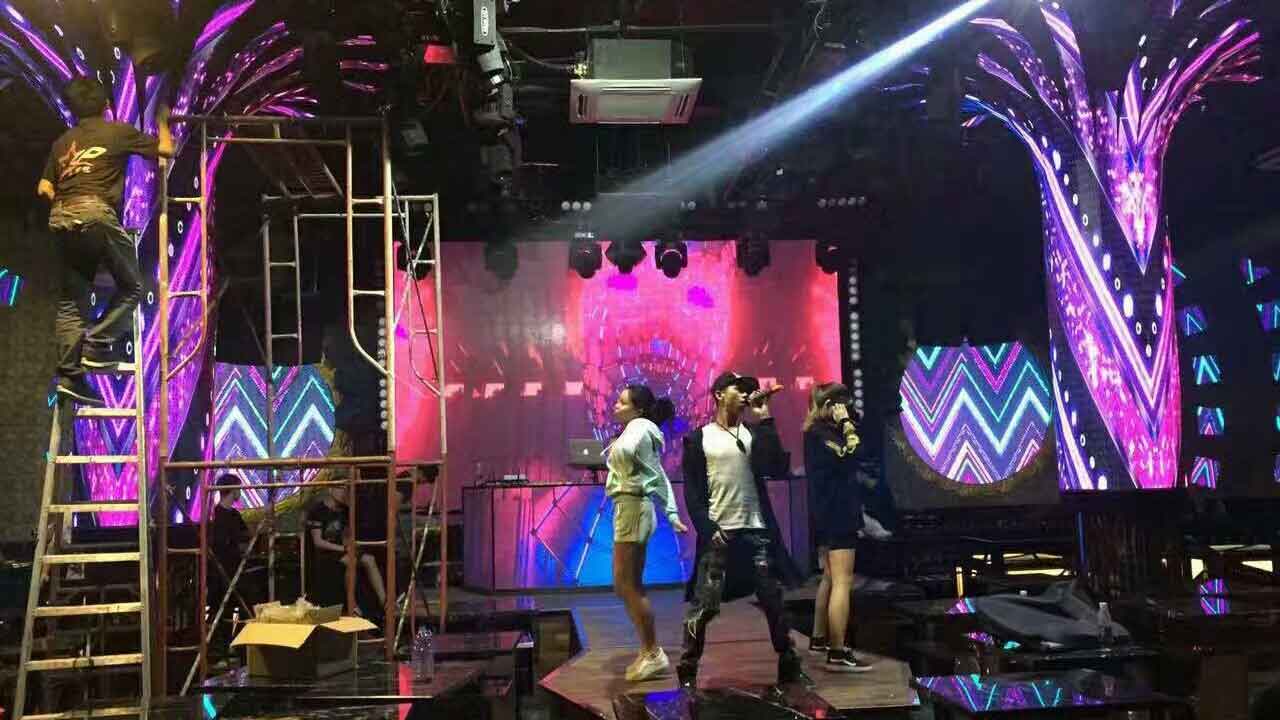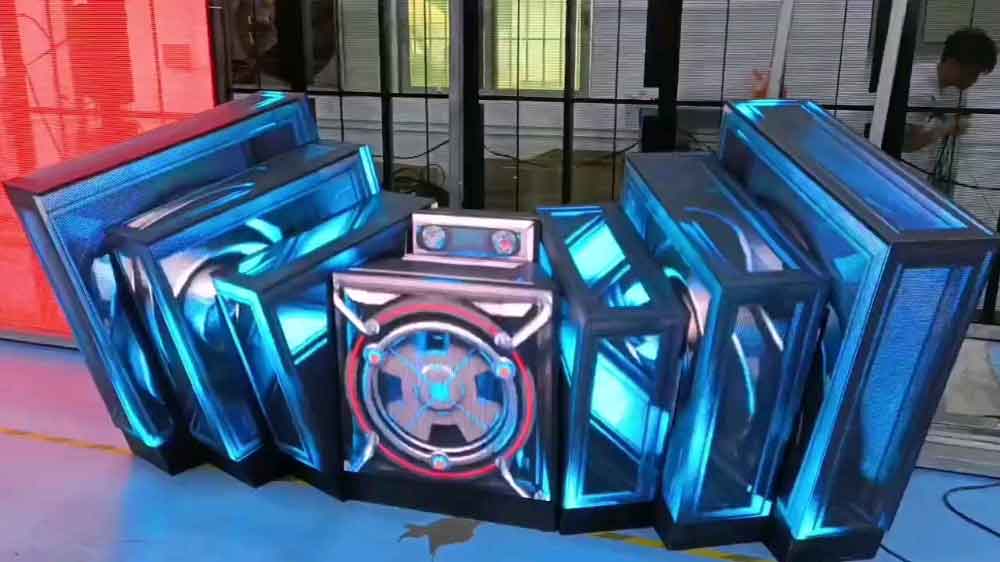 Creating a creative DJ booth in 7 steps for an immersive electronic music experience.
LED video DJ booth screens can enhance the visual effects of live music performances. These DJ booth screens display images, music videos, and animation effects that coordinate with the music to the audience. These visuals can strengthen the infectiousness of music and help create a more immersive atmosphere, creating unique visual effects.
The following are the steps and difficulties of creating an irregular spliced LED screen for DJ booth:
1. Determine the shape and size of the LED display screen.
Ensure that the shape and size are in line with the design of the DJ booth. The measurement and production of the shape and size need to be very accurate, especially if the DJ booth has a very complex shape and angle.
2. Purchase LED modules and control systems
Ensure the compatibility of modules and control systems. Different LED modules and control systems have different specifications and compatibility requirements, requiring careful selection and comparison.
3. Splice LED module
Accurate measurement and assembly skills are required. Splicing LED modules requires the use of special tools and skills. Lack of experience may cause issues such as loose splicing or damage to LED lamp beads.
4. Installing the LED module
To ensure that the module is firmly installed and not easily damaged, installing and debugging the control system requires professional skills and knowledge, as well as ensuring the coordination and compatibility between various parts.
Installing the control system requires correct installation and setup in accordance with the instructions.
6. Debugging and testing requires the use of professional testing equipment and software for testing and debugging
Testing and debugging require the use of professional testing equipment and software, as well as the analysis and interpretation of test data.
7. Install on the DJ booths
It is necessary to arrange the wiring and location reasonably to ensure that the installation is secure and will not be damaged or affect the DJ performance during operation.