iDisplay's specially-designed solutions bring visual imagination to life by always breaking new ground of what is possible with innovative solutions.Our LED solutions are available in a range of sizes and pixel pitches, we offer the lightest and thinnest LED on the market – available in right angle or curved options our LED is flexible in size and easy to swap. Whether you're looking for an indoor or outdoor solution our LED is the perfect option to display your content in a big, effective way.
If you can envision it, our LED professionals are likely to be able to make it a reality. We merge artistry, technology, and interaction to create something never seen before, all so that our clients may shine out. View from the front Due to its capacity to produce continuous visuals, flexibility to any size or shape, and exceptional optimum features that make video wall material seem fantastic from every angle, LED video wall technology is highly attractive.
With iconic placements all around the world, iDisplay is the leading company in the finest ratio LED Display Wall systems. We cover a comprehensive variety of other LED displays from high-resolution indoor video screens to alternatives for the largest outdoor public and athletic facilities.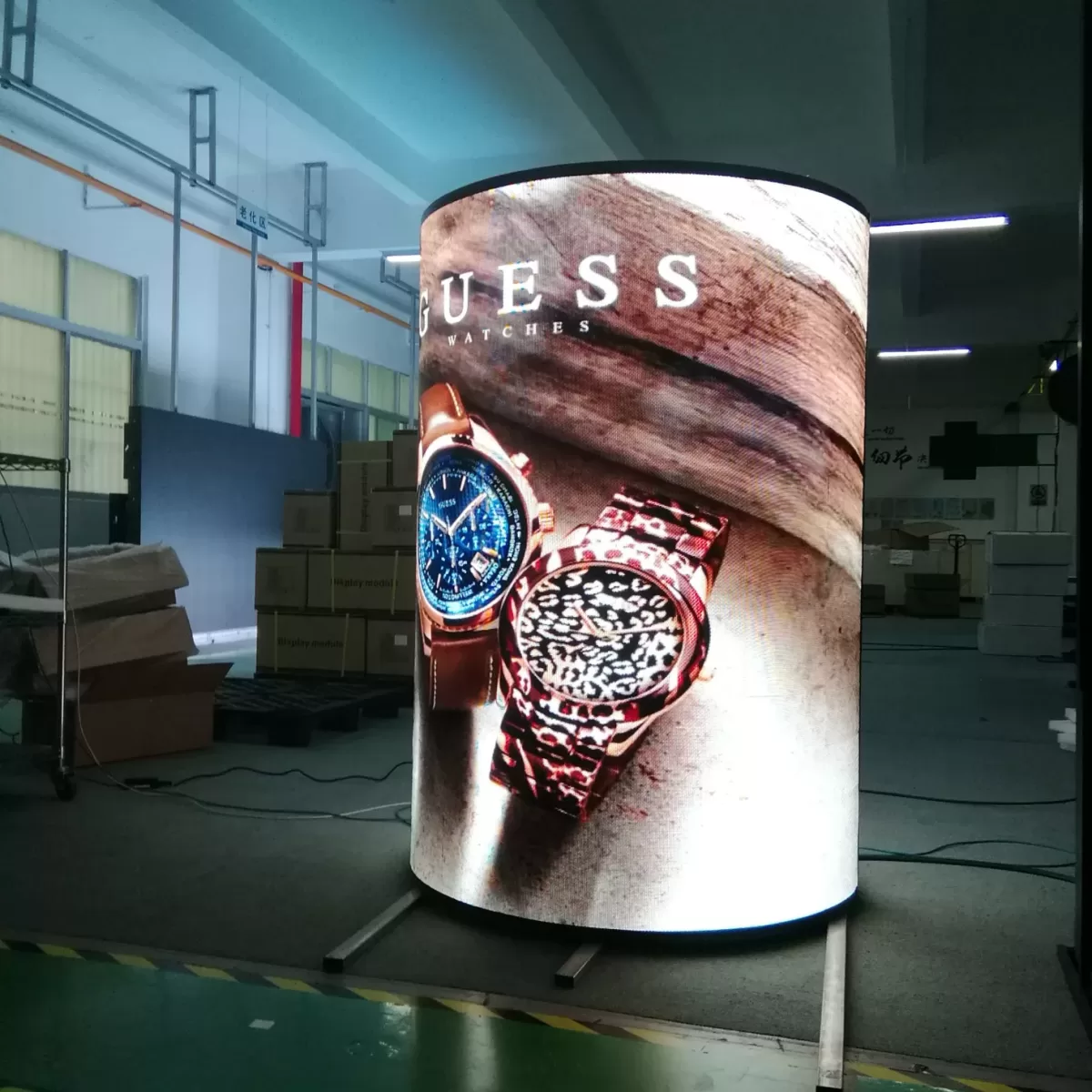 Captivate your customers with a flexible LED display that effortlessly reflects your corporate branding.
Display with a mirror or a glass surface
When the screen is switched off, the glass takes on a mirrored look, hiding the screen. The display on the video screen appears when the screen is powered on. The product is frequently utilized in various settings, such as workplaces, and ceilings.
The screen divided into columns
The column adds light, elegance, and a modern flair to settings like hotels, airports, and stages, and it blends in beautifully with the surroundings. The video footage on screen is vibrant and adds to the photos' youthful and lively feel.
Sphere-shaped LED display
Aside from the usual sizes, we provide online, spherical LED screens, and ball-type LED displays that can be customized to any size and pixel pitch. A sphere LED display (also known as a full-colour LED ball or a sphere LED screen) is a type of unique LED display. We divide hemispherical and orthospherical shapes based on shape features. We can divide it into two types of displays: inner arc Sphere LED Video Display and outer arc Sphere LED Video Display.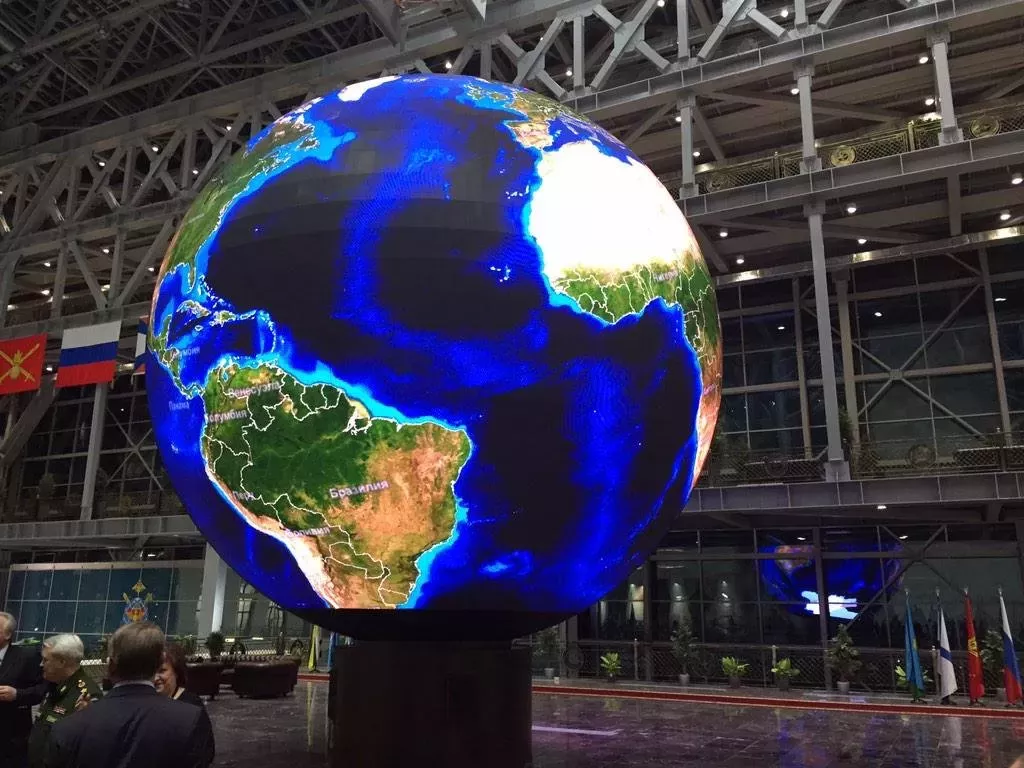 The LED Spherical Display can be used both inside and outside. Generally, the pixel pitch of an indoor full-color spherical screen is 2mm (P2), 2.5mm (P2.5), 3mm (P3), and 4mm (P4) (P4). The pixel pitch of an outdoor full colour pixel screen is >6mm (P6).
Display with the alphabetical form
For a large exhibition or occasion relying on cutting-edge core technology, alphabetical LED screens give the audience a distinctive and interactive experience.
Interior and exterior alphabet-led screens are available from iDisplay in a variety of sizes and shapes. It's used in a variety of businesses, including real estate, training, athletics, and festivals, parks.
Irregularly-shaped screen
Components of varied types and sizes, as well as their dynamic arrangement, can be used to create a variety of screen forms. Our innovative LED screen design allows for easy assembly and disassembly, as well as quick and easy setup.
The layout of an LED display module allows you to create freehand LED displays in any shape or size you can imagine.
An LED screen that is circular
Retail marketing, exhibitions, stage backgrounds, DJ booths, concerts, nightclubs, and other beautiful design and ideas are all possible with a round Led screen. The round LED screen can be customized to fit a variety of forms and sizes.
We may say that the circular led screen has two functions. Yes, you may use it as a new shopping signboard with ease. Furthermore, the aid of the distinctive shapes in attracting passers-immediate by's attention. As a result, the brands benefit from increased sales.
For Round led screens, iDisplay supports customized solutions. It includes features such as easy control and user-friendly technology, synchronized and asynchronous settings, live broadcasting, and autoplay without a computer.
Incredible technology that wows the viewers
Our Flexible led screen displays are lightweight and display dynamic images in true Viewpointec style. They can be mounted on their own or supported by a custom frame. Further, all the flexible screens that make up the giant curved advertising screen have internal thermal management. This makes the giant advertising screen more durable as the LEDs would not overheat even with long durations of use.
• Module with small-unit and flexible design, makes the possibility of more complicated shapes for the video show.
• Assembling screen with soft led modules directly, saving time and effort, easy operation.
• LED Modules with Soft Mask to achieve the best color uniformity and Grey grade and also protect the LEDs.Magnet connection, easy to assemble & disassemble, it is frontal service maintenance.
• No cabinet metal frame, drastically deducting the screen weight. we can design any shape or structure you need.
• Due to its locating holes and 4 in-bracket design, it can be used on indoor curved LED displays and circle LED screens.
• Besides, high definition effect comes with color uniformity and soft color is suitable for indoor close-range viewing.
• This can be used on indoor curved LED displays and circle LED screens.
Experience the most iconic and appealing visuals
iDisplay has an extremely professional and efficient way of carrying out the workflow of customized LED screens that displays exotic and vibrant visuals to the eyes!
Communicate needs
To guarantee that you reach your objectives, we communicate effectively about customer requirements and demands for LED screens. It's ideal for keeping track of choices made, as well as developing strategies and plans.
Design solution
After having a thorough discussion with the customers, we head towards designing solutions as per their requests and implementing effective strategies.
Confirm solution
We reach out to our clients and have a confirmation discussion regarding the solutions we approach. We put everything on the table and have a one-to-one conversation about the final project.
Implement project
The implementation phase is used by iDisplay's professional team to keep the project momentum going with comprehensive tracking and monitoring measures to ensure that the final output fulfills the client's expectations.
Acceptance
Our team represents the final project to the client and waits for their approval. If there are any changes or further implementation, we efficiently work on it to bring out the best results.
After-sales service
We provide after-project support and assistance to our customers because it tends to increase client satisfaction, loyalty to the company, and even word-of-mouth service.
iDisplay is highly suitable as we provide customization for our customers. Regardless of any shape you require, our team of experts heads right away to construct the perfect LED screen shape.
Our customization ability fits well for all customers who need perfection, innovation, and uniqueness.