The curved LED creens have been in the market for quite a long time. In the beginning, the rates were quite skyrocketing, but they have now fallen down. Ranging from Samsung to LG, the big names have paid attention to a curved LED screen, and they have become the ultimate trend. The LED screens have become flexible and thinner, resulting in a curved design.
In simpler words, a curved LED screen is the new trend, and people are ready to invest in it. These screens are used as indoor LED displays and are widely used for creating curved bends around the screen corners. Ranging from conference halls to cinema screens and cutting-edge LED screens for offices, they are being used everywhere. So, are you ready to get more insights?
Two Types of Curved LED Screens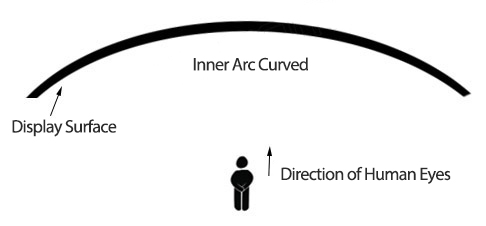 1. Inner Arc Curved LED Screen
The inner arc curved LED screens are meant for smaller audiences. It can be used in malls, cinemas, and in conjunction with modular LED screens for creating a smooth transition around the corner. These screens promise a better visual experience in indoor settings, given the better contrast rating.
2. Outer Arc Curved LED Screen
The outer arc curved LED screens are designed to take the shape of where it has to be applied. For the most part, it's used to cater to a wider audience. This is because they are more advanced than flat displays, given the wide-angle view, which means they can be seen from more than one angle or direction.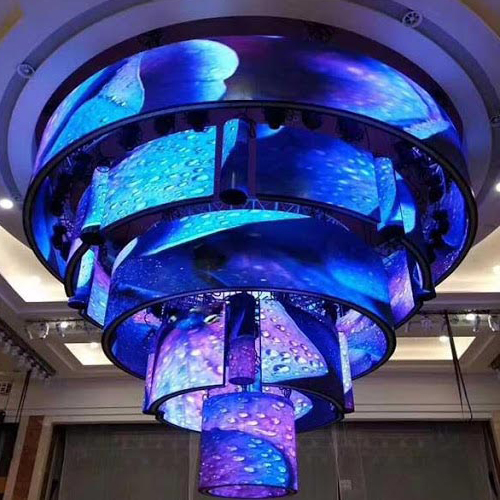 Advantages of Curved LED Screens
Curved LED screens have become a common entity in the past few years, and they are revolutionizing the visual experience. Some benefits of using curved LED screens include:
Better Flexibility
The majority of TVs, laptops, and tablets are flat, but that screen doesn't sit well with watches. However, the curved video wall provide full flexibility as they can create arcs and adapt to the local conditions to meet the visual aspects of the products. For the same reason, it's used in high-end commercial plazas to create a transitional screen, which empowers the advertisers to make efficient use of space and convey the brand message.
Improved Visual Experience
A human eyeball can highlight a specific curvature, and the curved LED screens promise that the eyes are able to see the screen and create a proper communication channel. In simpler words, it promises a better visual experience and offers a top-notch viewing effect from one edge to another. In addition, it offers a holographic image effect and reduces the chances of distortion.
Customizable
A curved LED screen can be customized according to the intended use. It helps eliminate the chances of inconsistent light and dark/bright lines from the side view that's common in traditionally angled products.
Tetris – the Best Curved Screens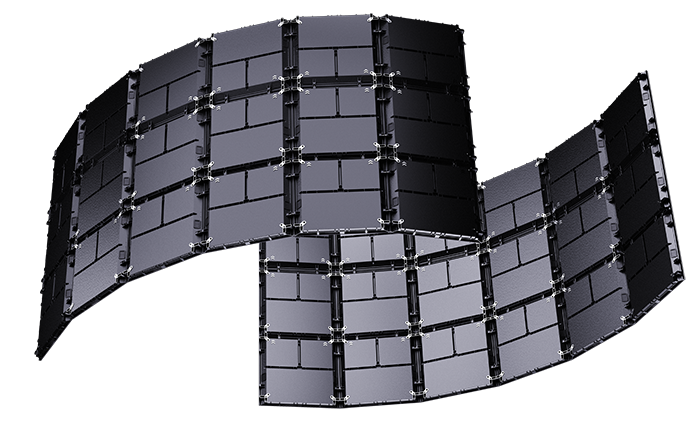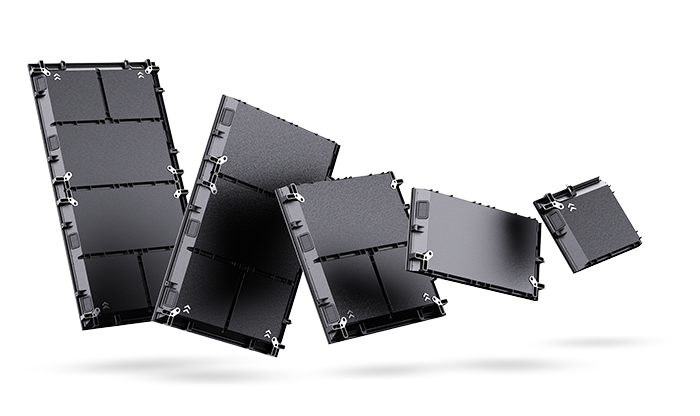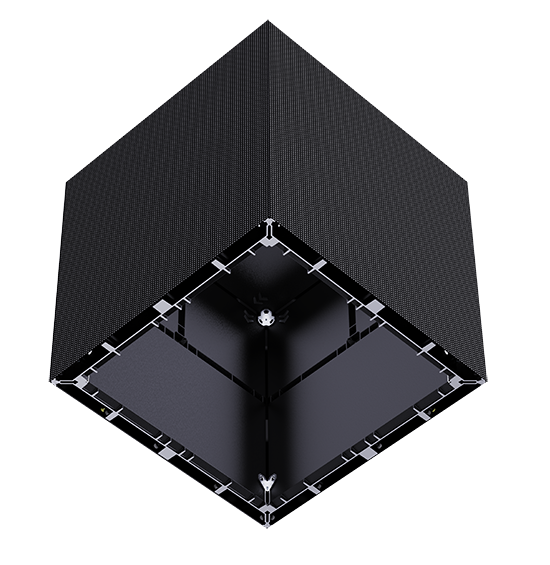 iDisplay is one of the most reliable LED screen manufacturers in the market, and they have come out with Tetris, which is the most promising solution for outer arc and inner arc curved screens. These large curved screens are thin but exceptionally strong. They are available in five-panel sizes and work great with five-pixel pitches.
What's best about Tetris is that it's extremely convenient and can help save 30% of the costs. It has a flexible assembly for curved, flat, and column screens. Therefore, it's a great choice for engineers and designers who need to create a different visual experience. In terms of durability, its chassis has been tested at a 1300kg breaking point, which is exponential.
With the different panel sizes, it can be used in various applications and works well with different types of pixel pitches, such as P3.91, P1.56, P2.6, P1.89, and P2.97.