About Us
—— LED Display Manufacturers
 Message from CEO
LED Display screen industry is a very promising market which will be up to many trillions scale after decades of development. In the coming future, all LOT terminals will need LED displays. The LED display annual market scale will reach hundreds of billions in the next 10 years. And only mini LED and micro-LED display market share will be up to 20 billion dollars by 2025. And a lot of giant players among BOE, Huawei, Dahua, and Hikvision have joined this industry.
We have a passion for the LED display industry as it is a fusion of science and art. If you want to inspire your audience you care about with great ideas and creation, you need a quality led display and a great creation of content that gives the soul to the led screens. The LED screen industry is a great choice worthy of our lifelong devotion and energy.
Company Profile
iDisplay LED display manufacturer was founded in 2018 with a passion for the LED display industry. Headquartered in Shenzhen, China with a factory in Huizhou, China. We are dedicated to designing and manufacturing LED displays for XR stages, film studios, broadcasting, retail, religious sites, educational transportation, immersive experience rooms, conference rooms, and other commercial sectors. Also, we have extensive experience in ODM and OEM. We have completed many custom projects, such as diamond-shaped LED displays, spherical LED displays, irregular LED displays, and rotating LED displays.
iDisplay is a high-quality LED display solution provider, focusing on overseas markets in more than 30 countries. Traditional LED display products to include virtual product LED wall ImmerSiv Pro, outdoor vertical OOHposter, outdoor front service light screen OOHmedia, outdoor traffic sign VMS, indoor vertical poster iPoster, indoor fixed screen Gshelf, conference screen iConference, soft screen iFlex, etc.
iDisplay has 6000 square meters of factory area / 20000000000+ annual output / 30+ countries / 4 global service centers (Dubai, Saudi Arabia/Barcelona, Spain/Cape Town, South Africa/Miami, USA) / 10+ distributors / 20+ engineers / 20+ years of LED display experience / 10+ patents / 6+ software copyrights, with rich experience and professional team can provide you with flexible LED display solutions.



Certificate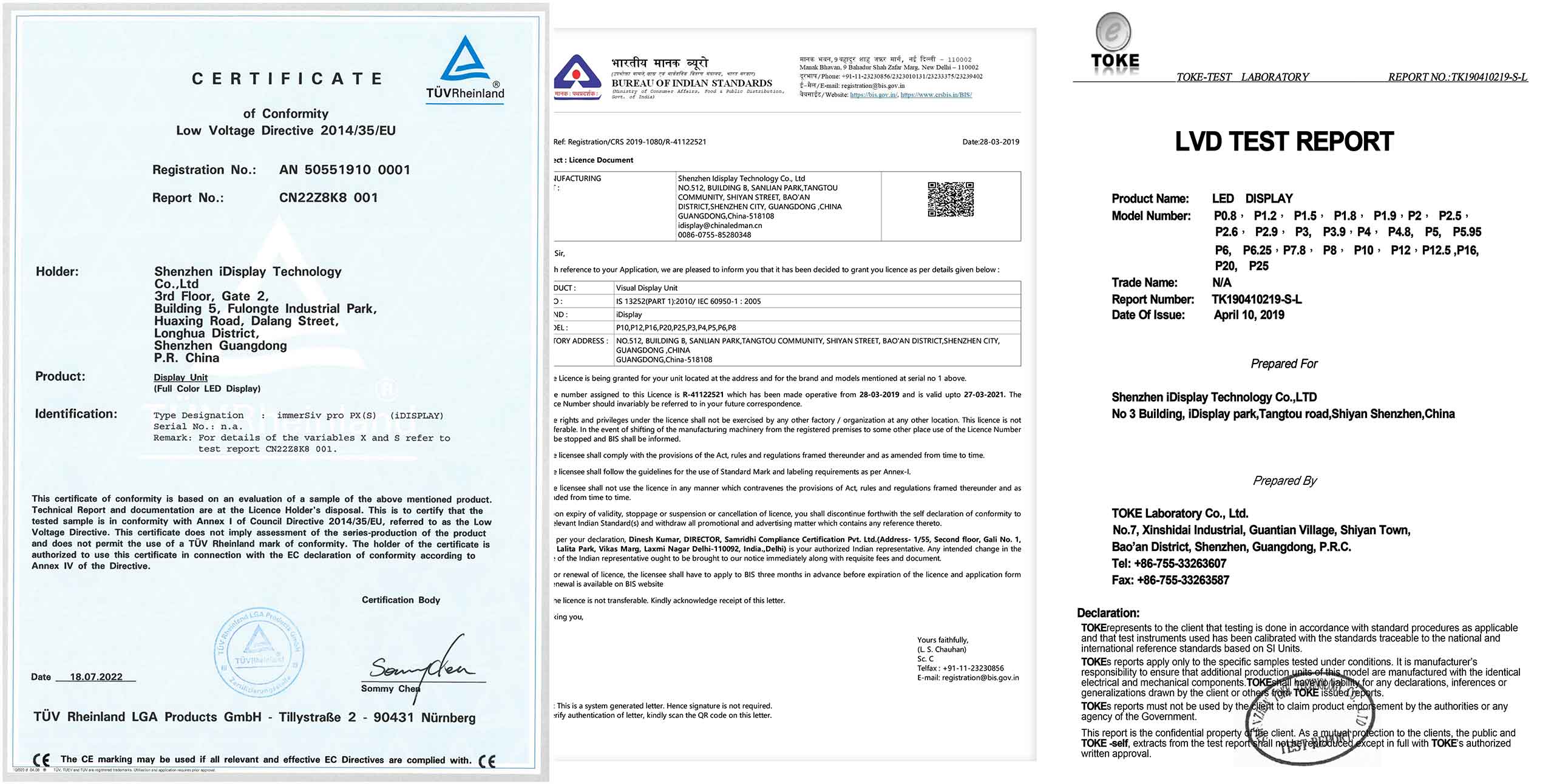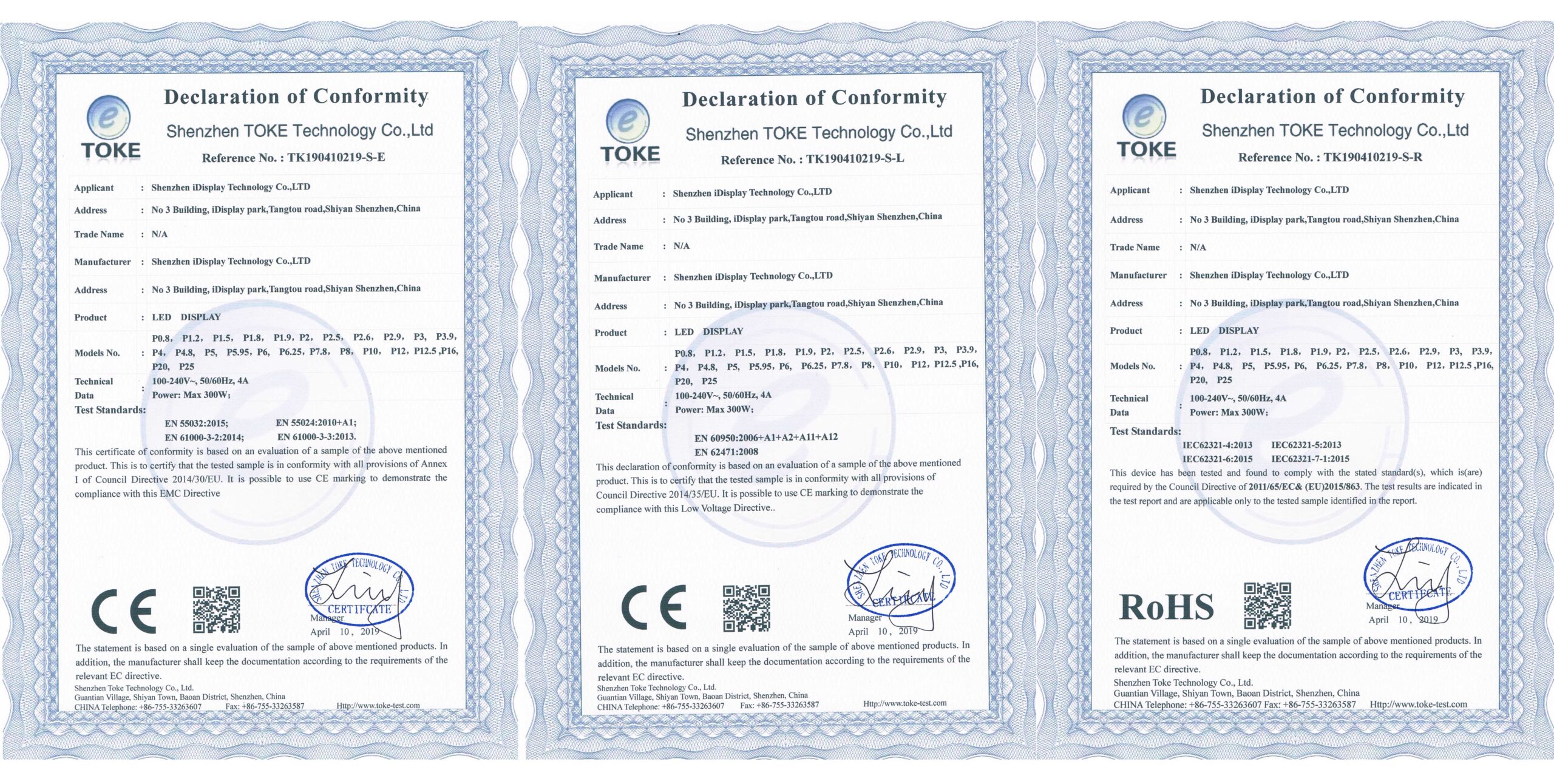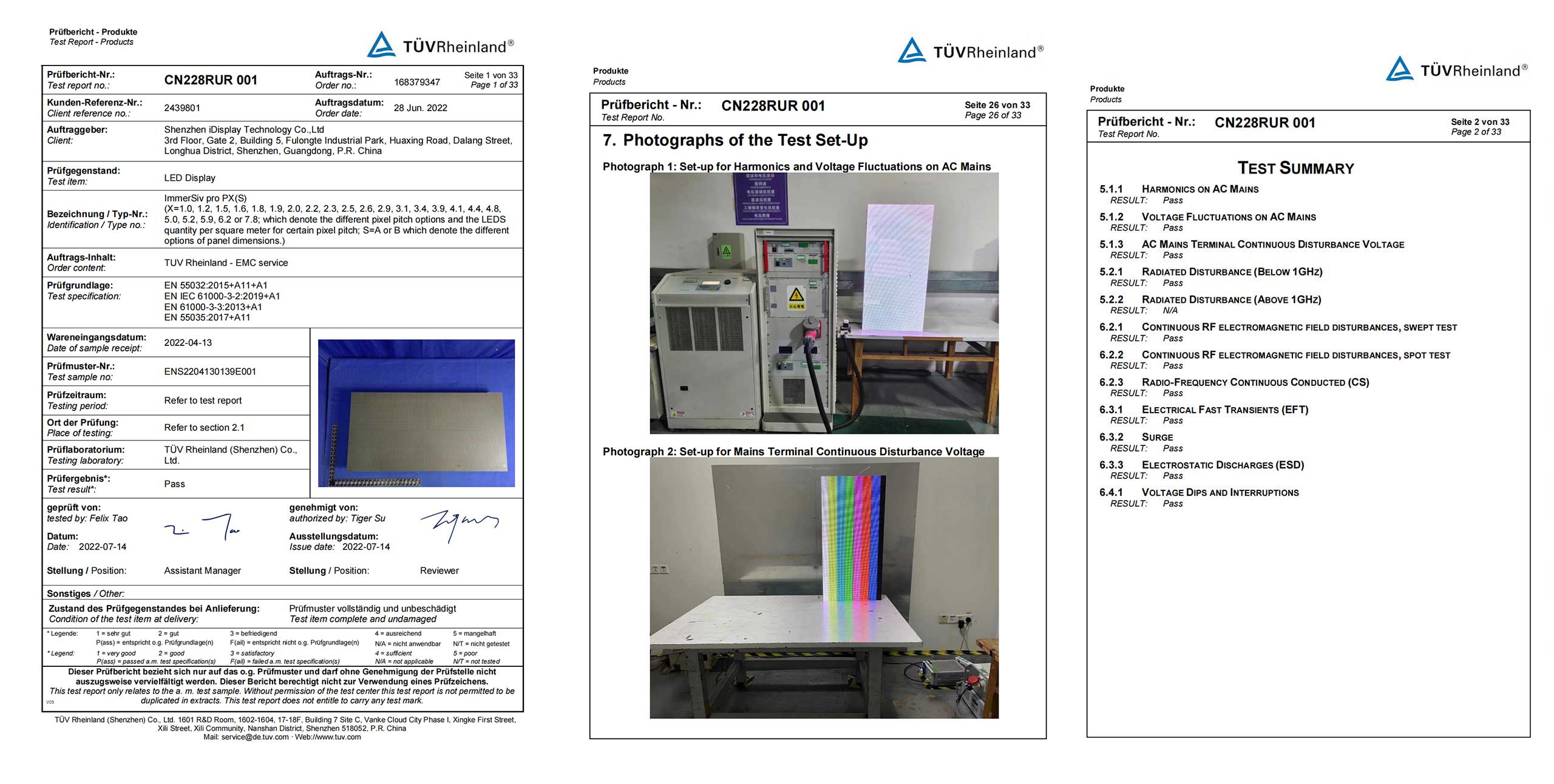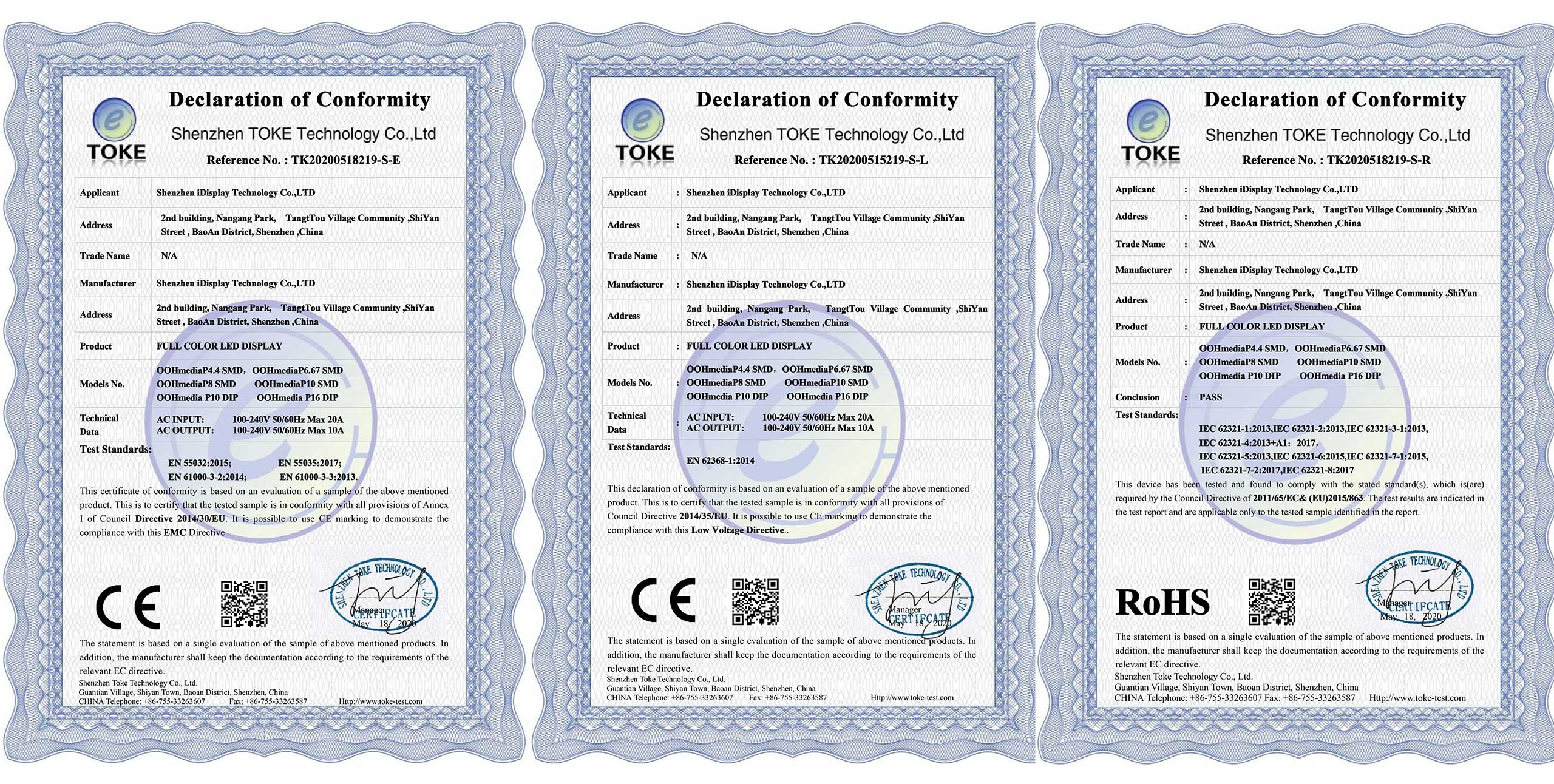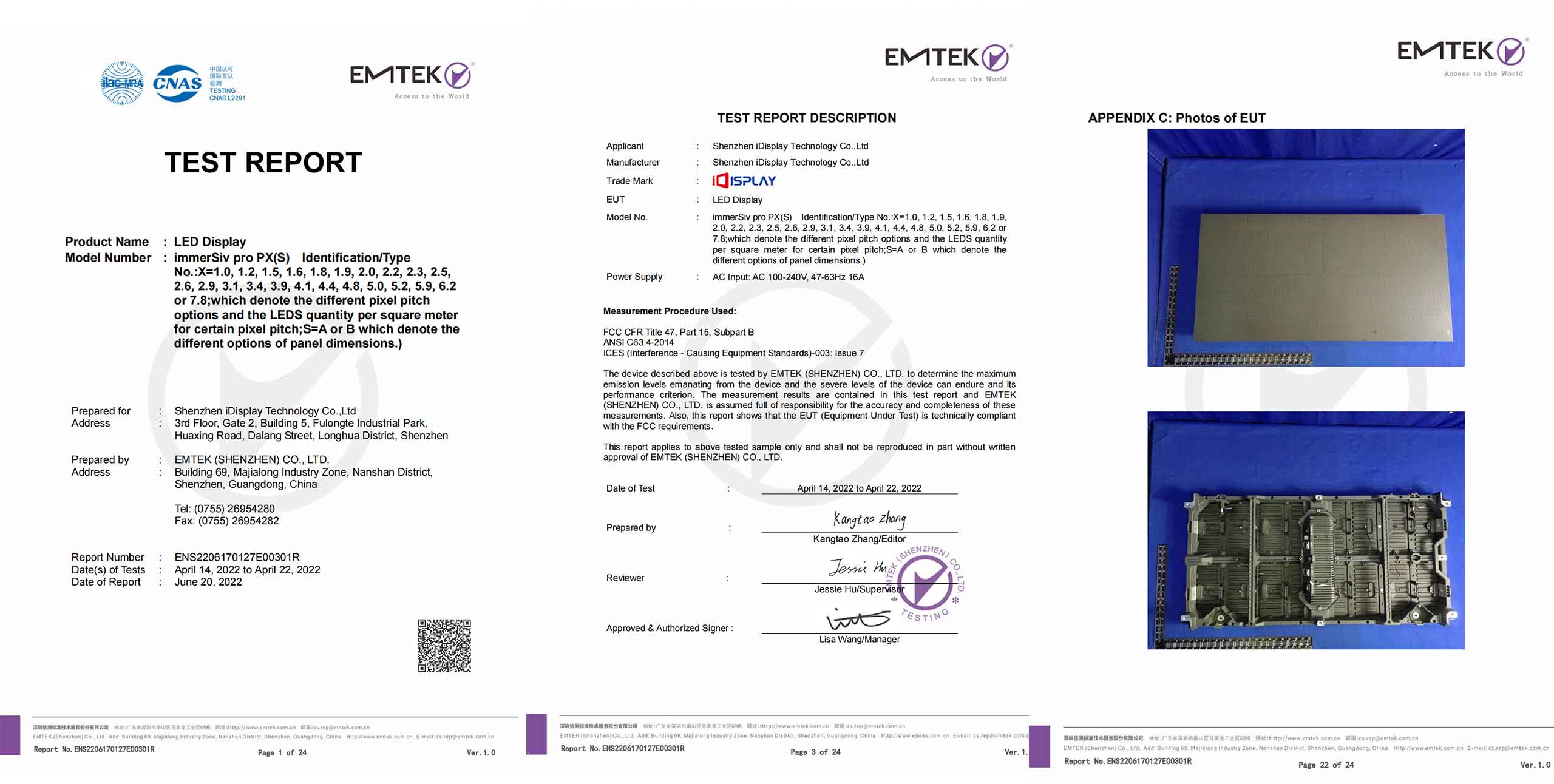 Company Culture
Mission: To support 100+ customers to be the leader in the market.
Vision: To be the first-class and respected company in the LED display industry
Values:
● Customer first
● Keep creating values and delivering values to customers and society
● Today's best performance is tomorrow's baseline
● Trust makes everything possible
Business Strategy:
● Strict quality control is our passport to market.
● Peace in mind& considerate service is our most important priority
● Mutually beneficial interaction is our goal
Management Philosophy:
● Sincerity
● Teamwork
● Work with happiness
● Enthusiasm
Operational Objectives:
● Customer Satisfaction
● Quality First
● Efficient and Effective
Why choose iDisplay?